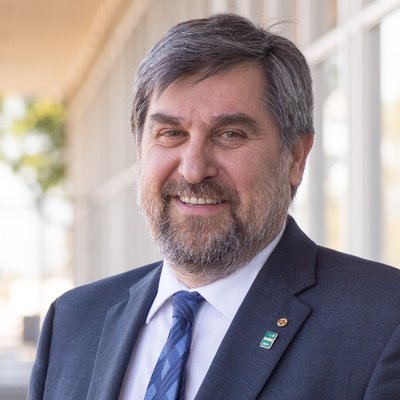 Dejan Milojicic
Senior Research Manager at HP Labs , Palo Alto CA USA
I am a catalyst of change and a technical leader in systems software. I am currently a distinguished technologist at Hewlett Packard Labs, Palo Alto, CA (1998-). I worked at the OSF Research Institute in Cambridge, MA (1994-1998) and at the Mihajlo Pupin Institute in Belgrade, Serbia (1983-1991). I received my PhD from University of Kaiserslautern, Germany (1993); and my MSc/BSc from Belgrade University, Serbia (1986/1983). I was a technical director of the Open Cirrus Cloud Computing Testbed (2007-2011), which had academic and industrial sites in the US, Europe, and Asia. I have published over 180 papers and 2 books; I have 37 granted patents and over 120 patent applications. I am an IEEE Fellow (2010), ACM Distinguished Engineer (2008), and USENIX member. I was president of the IEEE Computer Society (2014) and I served on the IEEE Board in 2017-2018. I started IEEE Computing Now and became its inaugural Editor-in-Chief, innovating content delivery through mashups. I started three conferences (IEEE ASAP; ACM/USENIX WIESS; IEEE Infrastructure). I have been on many conference program committees and journal editorial boards. I spearheaded the Computer Society Report 2022, which was a technical underpinning for 2 Computer Society strategic plans. I co-invented Special Technical Communities, innovating organization of IEEE-CS members and contributors. I co-chaired the IEEE Confluence report (2017), an industry trend paper on Cybersecurity and Artificial Intelligence. I was Chair of the IEEE Industry Engagement Ad Hoc Committee (2015-2017), which culminated in a Committee of IEEE, of which I am now the Past Chair and serving a 2-year term (2019-2020).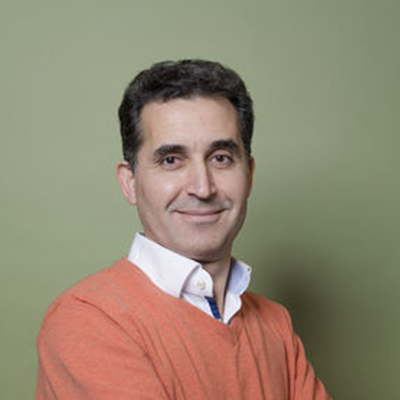 Said Hamdioui
Chair Professor and Head of the Computer Engineering Laboratory (CE-Lab), Delft University of Technology, Netherlands. Hamdioui (http://ce.et.tudelft.nl/˜hamdioui) is currently Chair Professor on Dependable and Emerging Computer Technologies, Head of the Computer Engineering Laboratory (CE-Lab), and also serving as Head of the Quantum and Computer Engineering department of the Delft University of Technology, the Netherlands. He is also co-founder and CEO of Cognitive-IC, a start-up focusing on hardware dependability solutions. Hamdioui received the MSEE and PhD degrees (both with honors) from TUDelft. Prior to joining TUDelft as a professor, Hamdioui worked at Intel Corporation (Califorina, USA), at Philips Semiconductors R&D (Crolles, France) and at Philips/ NXP Semiconductors (Nijmegen, The Netherlands). His research focuses on two domains: Dependable CMOS nano-computing (including Testability, Reliability, Hardware Security) and emerging technologies and computing paradigms (including memristors for logic and storage, in-memory-computing, neuromorphic computing). Hamdioui owns two patents, has published one book and contributed to other two, and over 200 conference and journal papers. He has consulted for many companies (such as Intel, ST, Altera, Atmel, Renesas, …) in the area of hardware dependdability and has collaborated with many industry/research partners (examples are Intel, IMEC, IBM, NXP, Intrinsic ID, DS2, ST Microelectronics, Cadence, Politic di Torino, etc) in the field of dependable nano-computing and emerging technologies. He is strongly involved in the international community as a member of organizing committees (e.g., general chair, program chair, etc) or a member of the technical program committees of the leading conferences. He delivered dozens of keynote speeches, distinguished lectures, and invited presentations and tutorial at major international forums/conferences/schools and at leading semiconductor companies. Hamdioui is a Senior member of the IEEE, Associate Editor of IEEE Transactions on VLSI Systems (TVLSI), and ACM Journal on Emerging Technologies in Computing Systems, and he serves on the editorial board of IEEE Design & Test, Elsevier Microelectronic Reliability Journal. He also served in 2018 and 2019 on the editorial board of Journal of Electronic Testing: Theory and Applications (JETTA). He is member of AENEAS/ENIAC Scientific Committee Council (AENEAS =Association for European NanoElectronics Activities). Hamdioui is the recipient of many international/national awards. Examples are European Design Automation Association Outstanding Dissertation Award 2001; Best Paper Award at IEEE Computer Society Annual Symposium on VLSI (IVLSI) 2016; Best Paper Award at 33rd IEEE International Conference on Computer Design ICCD 2015; the 2015 HiPEAC Technology Transfer Award; Teacher of the Year Award 2017 at the faculty of Electrical Engineering, Delft University of Technology, the Netherlands; etc.
Computing for the future: Beyond CMOS and Beyond Von-Neumann
Abstract: Emerging applications are extremely demanding in terms of storage, computing power and energy efficiency. On the other hand, both today's computer architectures and device technologies are facing major challenges making them incapable to deliver the required functionalities and features at economical affordable cost. All of these have led to the slowdown of the traditional device scaling. In order for computing systems to continue deliver sustainable benefits for the foreseeable future society, alternative computing architectures and notions have to be explored in the light of emerging new device technologies. This talk first briefly addresses the limitation of both CMOS scaling and today's computing architectures. Then it classifies the sate-of-the art computer architectures and highlight how the trends is going toward computation-in-memory (CIM) architectures in order to eliminated and/or significantly reduces the limitations of today's technologies. The concept of CIM based on non-volatile emerging devices is discussed, and logic and arithmetic circuit designs using such devices and how they enable such architectures are covered; data measurements (based on ReRAM and PCM devices) are shown to demonstrate the CIM concept in real silicon. The strong dependency of targeted applications on the selection of appropriate CIM architecture and its building block, as well as the huge potential of CIM (in realizing order of magnitude improvement in terms of computing and energy efficiency) are illustrated based on some case studies/ applications. Finally the research directions in computation-in-memory are highlighted.
Leonel Sousa
ECE Department Chair, IST, Universidade de Lisboa Portugal
Leonel Sousa received a Ph.D. degree in Electrical and Computer Engineering from the Instituto Superior Tecnico (IST), Universidade de Lisboa (UL), Lisbon, Portugal, in 1996, where he is Professor and ECE Department Chair. He is also President of R&D Instituto de Engenharia de Sistemas e Computadores (INESC-ID). His research interests include parallel computing, VLSI and computer architectures and computer arithmetic. He has contributed to more than 200 papers in journals and international conferences, for which he got several awards, including: DASIP'13 Best Paper Award, SAMOS'11 'Stamatis Vassiliadis' Best Paper Award, DASIP'10 Best Poster Award, and the Honorable Mention Award UTL/Santander Totta for the quality of the publications in 2009. He has contributed to the organization of several international conferences, namely as program chair and as general and topic chair, and has given keynotes in some of them. He has edited four special issues of international journals, and he is currently Associate Editor of the IEEE Transactions on Computers, IEEE Transactions on Multimedia, IEEE Transactions on Circuits and Systems for Video Technology, IEEE Access, Springer JRTIP and IET Electronics Letters, and Editor-in-Chief of the Eurasip JES. He is Fellow of the IET, Distinguished Member of ACM and Senior Member of IEEE.